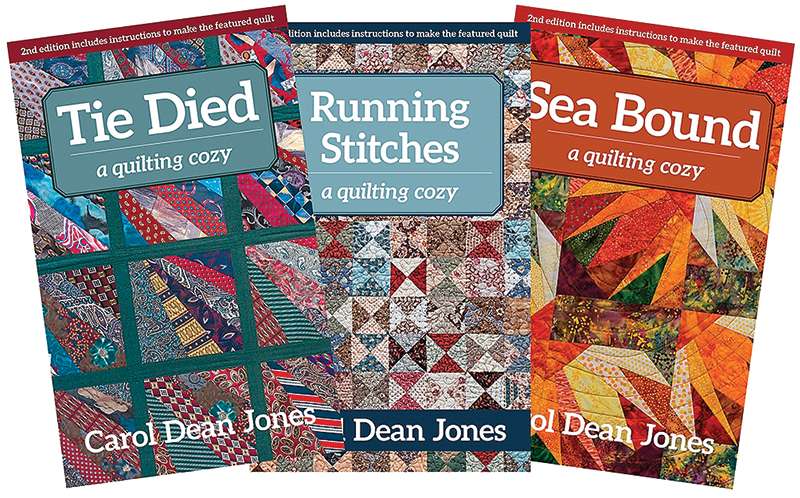 When we receive a new quilty novel Lynda takes it home to read. She started with the eighth book in this series. Now she has read the first one and everything falls into place! She really enjoys reading these which is why we decided to turn this into a Club where you get one novel per month. Sixty eight year old Sarah moves into a retirement village. She makes friends, finds new hobbies including quilt making, then one of her new friends is murdered... you can guess the rest as Sarah and her feisty new friend Sophie are determined to find the murderer. You also get a quilt design to work along with the girls. There are 10 easy to read books by this author. Hopefully not all 10 murders are in her retirement village!

Please Note: Because we order these books in for this club, we require four weeks notice of cancellation.

Each month you'll receive one book of the series for NZ$25.60. There are 10 books in this series.
Brand New Item
Add to Wishlist
Back to search results