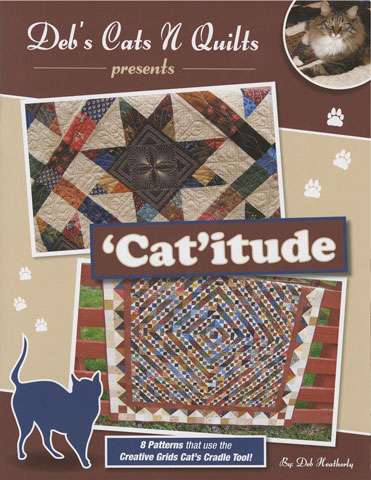 The Cat's Cradle block has numerous design possibilities. By simply changing the placement of the light and dark fabrics, these blocks can take on a whole new look.

This booklet features general information about the Cat's Cradle block, as well as eight patterns in a multitude of sizes. These blocks are addicting!

Use the Creative Grids Cat's Cradle Tool for easy construction and you won't cut a single triangle to make them!
Brand New Item
Stock Status: Order Now for Delivery In 3-6 weeks
Add to Wishlist
Back to search results
Related Products