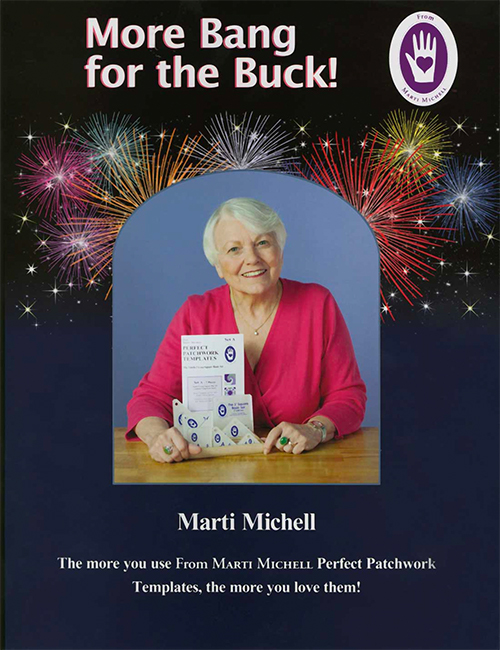 This book is dedicated to everyone who owns or will own From Marti Michell Perfect Patchwork Template sets. Inside you will find information for:
- Converting strip cutting instructions to template cutting.
- Fabric strip yield charts for 18 of our template sets that make square blocks.
- How to figure yardage.
- Creative and efficient template cutting tips.
Many other tricks and tips to enhance your cutting and quiltmaking experience.
Finally, if you need a practice project, instructions are included for the Toad in a Puddle quilt shown here. 48 Pages.
You'll find all of her templates in our
Notions/ Marti Michell section.
Brand New Item
Stock Status: Order Now for Delivery In 3-6 weeks
Add to Wishlist