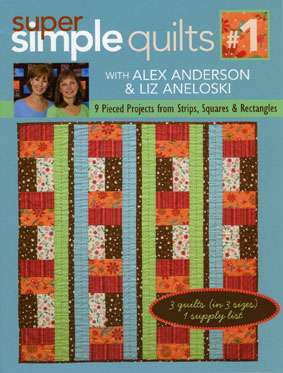 This is Alex Anderson's latest book and the three quilts featured are super simple.
A great book for a beginner to work with! Alex must be planning more in the series as this book has #1 after the title.
Each quilt can be made in three different sizes which is always useful information when working out how much fabric you need to make a quilt for your own bed.
Sometimes you find a nice quilt design, but in the wrong size and it does take a bit of arithmetic to work out how much extra fabric you are going to need to make it bigger.
Brand New Item
Stock Status: No Longer Available
Add to Wishlist