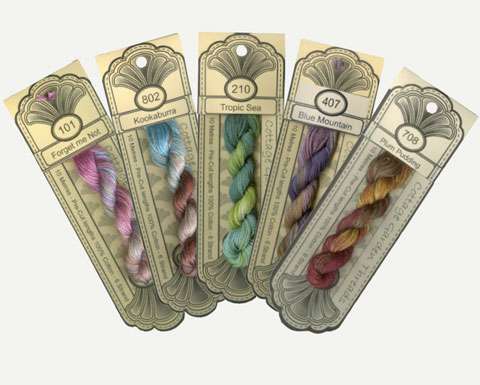 We are very excited about these threads! Use them when you do hand embroidery and watch the colours change as you sew. If you are stitching a rose for instance, you will have within the rose several different shades giving it a whole different dimension.

You'll receive three threads per month. The colours are just beautiful and each 10 metre skein is just NZ$9.20.

Please Note: As this is a club you can opt out anytime but because we pre-order the patterns for this club we require four weeks notice of cancellation. The sample shown here is only indicative of the colours that will be mailed in the future.
Brand New Item
Add to Wishlist