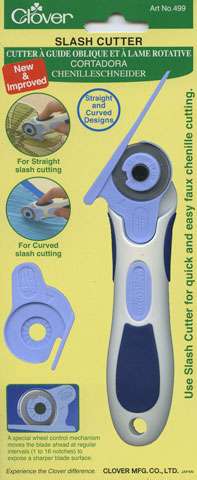 Another great Clover product. We have several kits available using the chenille technique where you choose a large, bold print and three matching plains.

After you have diagonally sewn rows across your fabric sandwich you then slash or cut between the rows, leaving the back layer intact.

When you have created your pillow, wall hanging etc., wash and tumble dry so that the cut edges fray. This cutter is essential if you don't want to end up with very sore hands from scissor cutting your project.
Brand New Item
Stock Status: Order Now for Delivery In 3-6 weeks
Add to Wishlist
Back to search results