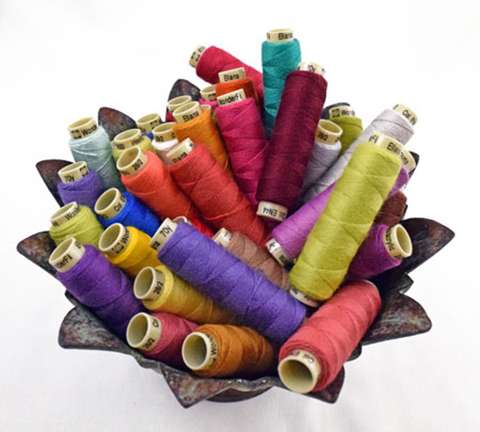 Collect all 60 colours of Sue Spargo's Ellana Wool thread over a year. You will get five spools each month. Ellana is a 28wt/2ply 50/50 Merino Wool/Acrylic blend. Use for hand appliqué, wool on wool appliqué, machine appliqué, machine quilting, decorative stitches for hand and machine and more.

Each month you'll receive five 70yd/ 64m spools of Ellana Wool Thread at NZ$6.50 per spool plus postage.

Please Note: As this is a club you can opt out anytime but because we pre-order the threads for this club we require four weeks notice of cancellation.
Brand New Item
Add to Wishlist