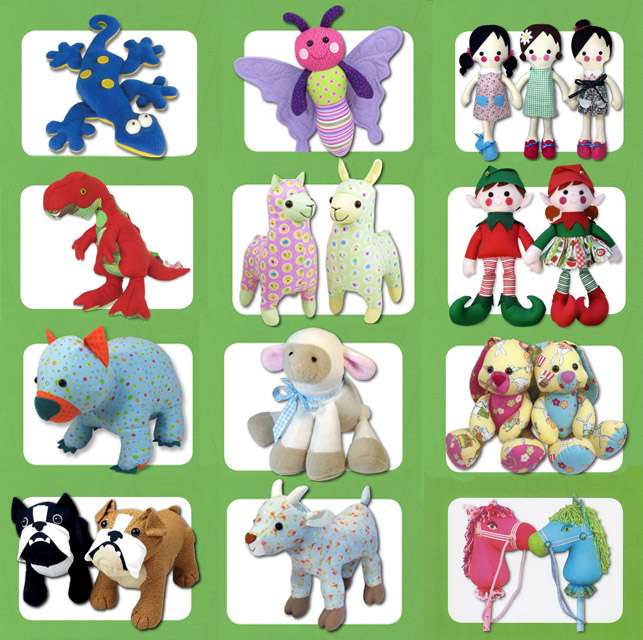 ** 12 new friends available now!**

We have discovered the patterns for 12 more really fun soft toys. Many of them patchwork so here is a way for you to use up some of the little bits you have lying around. Most of the toys are 8" - 12" and are so cute and very collectible.

The full-size pattern comes with a colour photo, list of requirements, layout diagram and instructions. The cost for each pattern is NZ$25.50, plus postage and you'll receive one per month.

Please Note: As this is a club you can opt out anytime but because we pre-order the patterns for this club we require four weeks notice of cancellation.
Brand New Item
Add to Wishlist