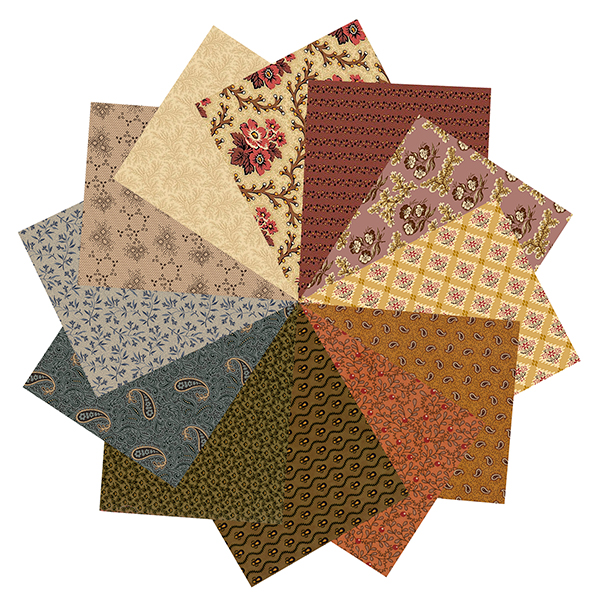 We are calling this Gayle's Club as she loves Civil War type fabrics, Jo Morton and very traditional collections. She would like to share with you each month some of her favourites and is proposing to send six fat quarters to the people who share her love of traditional and Civil War prints. Some of them will be great for quilts like Patchwork of the Crosses as you will be able to fussy cut.

Join this club if you would like to collect them. You'll receive 6 fat quarters every month for NZ$8.00 per fat quarter.

Please Note: As this is a club you can opt out anytime but because we pre-order the patterns for this club we require four weeks notice of cancellation. Image shown is a sample only.
Brand New Item
Add to Wishlist
Back to search results