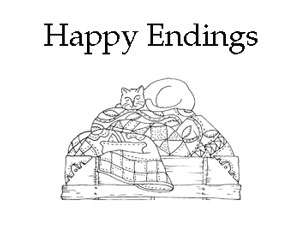 The Happy Endings Fairy is back!

Each Happy Endings pack has at least four metres of assorted fabrics in colour families. Each piece will be at least 10cm wide and no larger than 50cm.

Please refer to our latest Grandmother's News for the colour families offered and specify your choice(s) in Special Instructions. We have only one pack of most so please give more than one choice when ordering.
Brand New Item
Stock Status: Temporarily Removed
Add to Wishlist
Back to search results