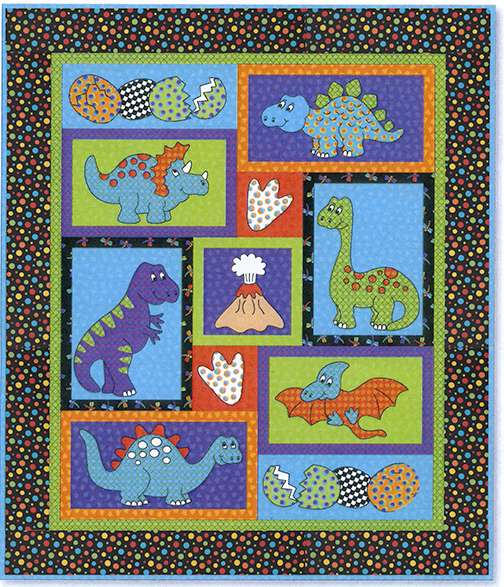 Here is another quilt that has been created for children, using bright funky colours.

The pieces are quite a good size so a beginner could cope and a more experienced quilter will really enjoy creating these animals for their favourite young person. Full kit for the quilt top.

Optional Thread Set:
Polyester Thread Set - 6 spools of matching thread for $28.800 per /set.

Please specify in Special Instructions on your order if you wish to have a thread set included.

Actual dimensions are 44" x 52"
Brand New Item
Add to Wishlist