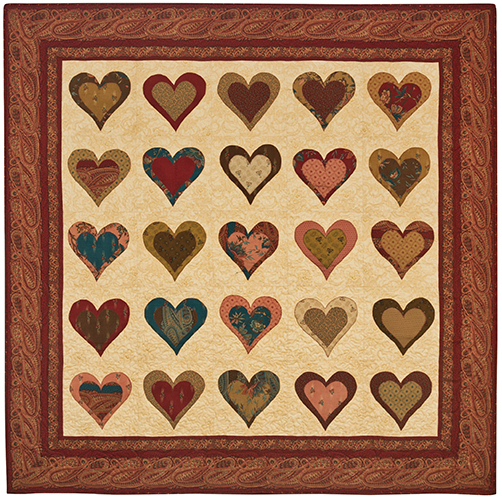 This has been a favourite pattern for Euro Pillows and quilts for many years at Grandmother's Garden.

It is not difficult and a confident beginner could tackle it. Use fusible web appliqué. This is our latest version inspired by the beautiful border print. We have used a Layer Cake for the hearts.

Finished size is 60" x 60" This kit contains fabrics to make the quilt top and binding.

Actual dimensions are 60" x 60"
Brand New Item
Add to Wishlist
Back to search results