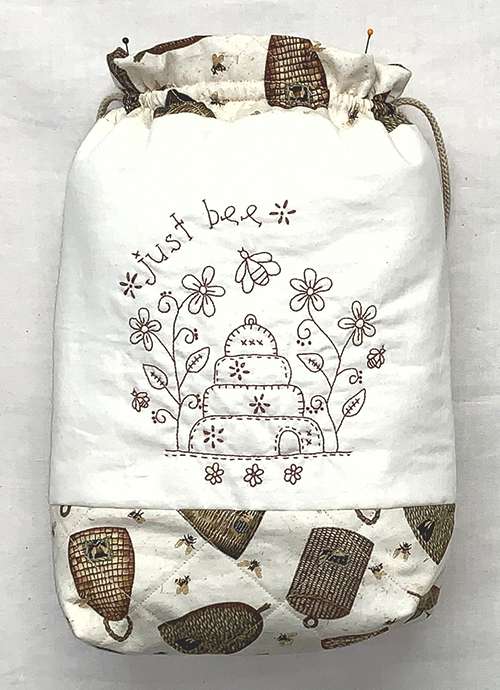 Gayle has deigned this latest bag inspired by some lovely bee fabrics!

She lined this bag with an allover bee fabric. The rest of the bag is a bee hive fabric.

You will of course have to do the stitchery first!

This is going to make a gorgeous project, notion or thread bag for yourself or a fabulous gift!

Actual dimensions are 10" x 12"
Brand New Item
Add to Wishlist
Back to search results