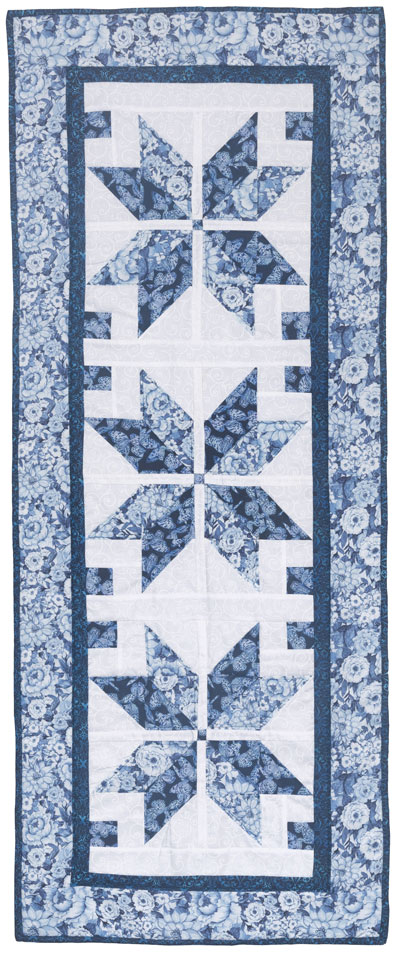 This Table Runner is made from the lovely blue and white fabrics that recently arrived and using a very professional pattern that Lesley produced from a computer program that she has. The pattern is free with purchase of the kitset.

Use for either a bed runner or a table runner.

Actual dimensions are 20" x 50"
Brand New Item
Stock Status: No Longer Available
Add to Wishlist