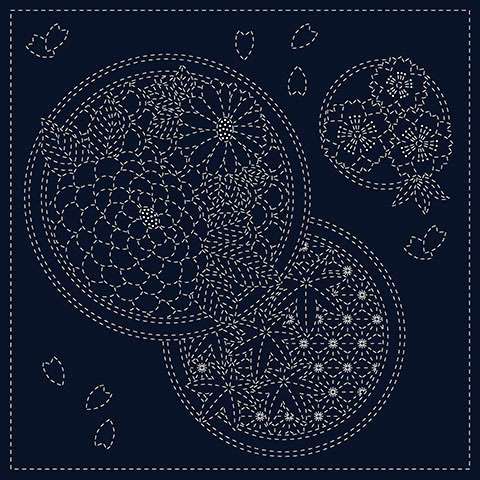 We have received eight different 12" panels! You could make a beautiful set of pillows or you could create a really lovely quilt!

If you have never done Sashiko, you use a thick thread almost like a thin string.

The lines are already there for you to follow so it is simple and something nice to sit and do in the evening by the fire.

You use a larger needle.

The Sashiko thread comes in many different colours.

Actual dimensions are 12" x 12"
Brand New Item
Add to Wishlist