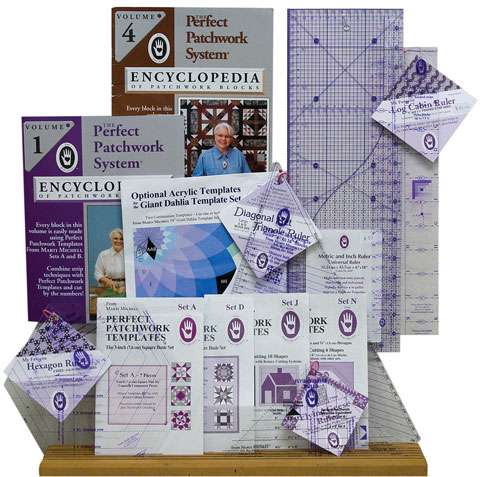 Marti Michell's specially designed templates and rulers mean that your pieces don't have those awful dog-ear corners that bunch-up when you put the block together. It's just wonderful -- no excess bulk to trim away!

Everything from Log Cabin, Giant Dahlia & Winding Ways to classic old-time Sampler blocks will be made easy with Marti's templates and rulers. Each template and ruler set has an easy to follow instruction card, but you can also refer to Marti's books.

What do you get when you join Marti's Club? Every month you will receive either a Template Set, a Ruler or a Book, plus hints & ideas from Marti and free patterns.

When you join the Marti's Club we'll send you a form for you to list the templates etc. that you already own. This is to ensure that you won't receive any double ups.

You will be billed each month for a Template Set, Book or Ruler that you are due to receive + postage. Prices range from NZ$20.00 - NZ$70.00 depending on the item sent.

Please Note: As this is a club you can opt out anytime but because we pre-order the products for this club we require four weeks notice of cancellation.
Brand New Item
Add to Wishlist
Back to search results