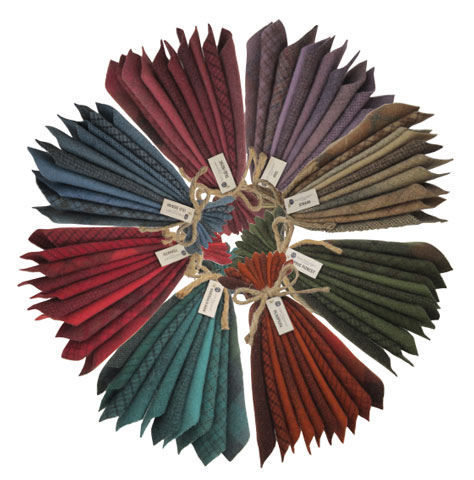 We are very excited about this club as we see the popularity of wool appliqué growing. I have noticed this happening in America over the years and now there are so many wonderful books on the subject. Wool is often difficult to find, according to many of our customers. So, this club is going to be wonderful for wool devotees. There are 52 different colours in total with different textures throughout each colourway. These textures coordinate beautifully when mixing them in appliqué and quilting projects.

Each month you'll receive a bundle of five different textured wool pieces of one colourway for NZ$43.50 per month, plus postage. Each piece measures approx. 8" x 6 ½". These wools have all been hand-dyed in the same dye bath for consistency in colour.

Please Note: As this is a club you can opt out anytime but because we pre-order the wool for this club we require four weeks notice of cancellation.
Brand New Item
Add to Wishlist