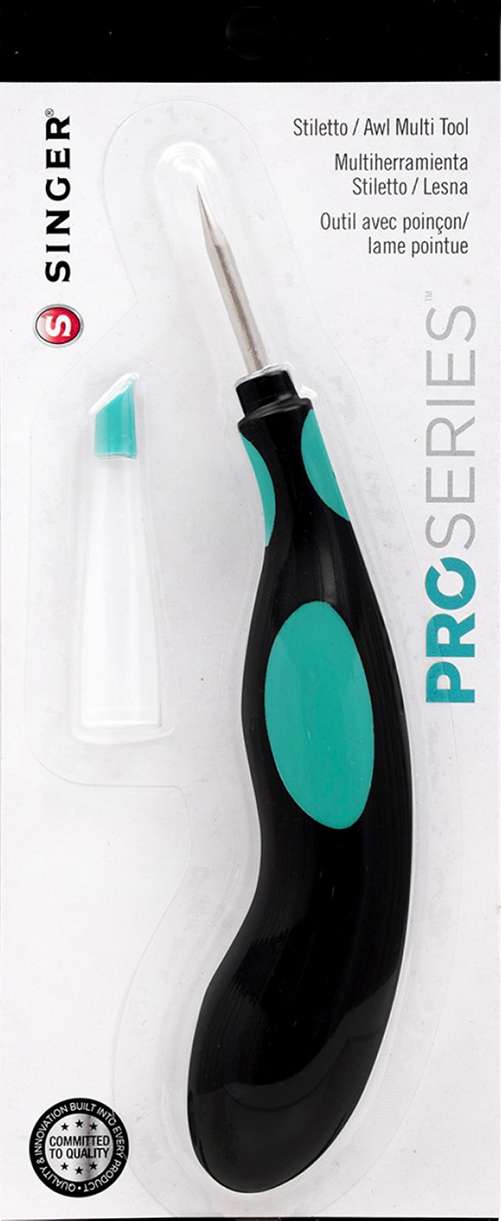 The SINGER ProSeries™ Stiletto/Awl Multi Tool is a combination tool used to guide fabric under a sewing machine needle and to pierce holes in fabric.

The rubber tip on the stiletto grasps the fabric to prevent slippage and errors while easing the fabric under the machine needle. The sharp point, also known as the awl, pierces holes into fabrics, thick and thin.

The tool is designed with storage in mind as well, as the stiletto slides over the awl to create a lid. A rubberized, ergonomic grip allows for comfortable and easy maneuvering.
Brand New Item
Add to Wishlist
Back to search results