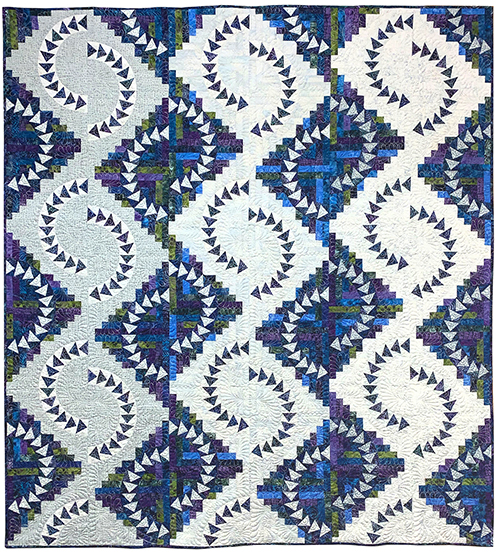 Maryann Paterson is New Zealand's only certified Judy Neimeyer instructor. Judy Neimeyer designs the most intricate quilts that are foundation pieced. Foundation piecing means that you will be sewing a design which is printed onto paper and then the paper is removed. This enables you to achieve long fine points with great accuracy.

The fee of $128 for the pattern will be paid upon registration to secure your place. There will be four monthly instalments of $56 a month for four months starting July 2021.

2021 Dates: 17 July 14 August 18 September 16 October



A list of requirements will be sent to you well before the workshop starts. Your registration is only guaranteed with full payment of the registration fee. In the event that you are not able to attend the workshop, a refund can only be given if a replacement can be found.

Actual dimensions are 72" x 80"
Brand New Item
Add to Wishlist