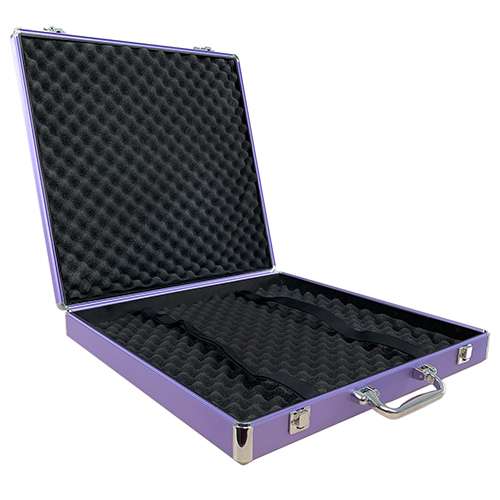 An extremely light weight, hard sided, foam lined case designed specifically for quilters to hold multiple quilt rulers up to the 16.5in x 16.5in ruler.

Aluminum frame construction means the case is light weight but durable. Can hold up to 10 rulers.

When closed, the foam compresses around the rulers to keep them from shifting. Perfect for traveling to classes, retreats, sewing with friends, or to keep your rulers organized at the house.

Your rulers are an investment, protect them with RulerSafe!

Actual dimensions are 16.5" x 16.5"
Brand New Item
Stock Status: Order Now for Delivery In 3-6 weeks
Add to Wishlist
Related Products