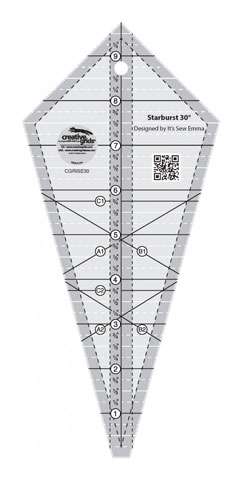 Sew together twelve 30 degree triangles to create a complete circle; six to create a half-circle; or three to create a quarter-circle. Or, use the angles to create a variety of intricate 12 inch finished blocks - no paper templates required!
Watch their tutorial on YouTube:
Starburst 30 Degree Triangle Ruler.
Brand New Item
Stock Status: Order Now for Delivery In 3-6 weeks
Add to Wishlist