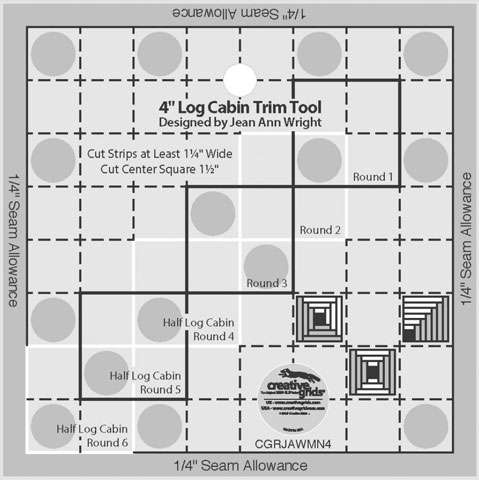 The 4-inch Log Cabin Trim Tool features exclusive markings to create perfect finished Log Cabin; Half Log Cabin; or Courthouse Steps blocks.
After adding each round of "logs", place the appropriate centring square on the ruler over the 1 1/2 inch finished centre square and trim. Since each round is squared up before the next set of logs are added, the results are spectacular. The suggested strip widths are printed right on the template!
This tool will slide easily over the fabric until pressure is applied. Then the gripper holds the fabric in place while cutting.
Follow this link to YouTube to watch a tutorial on how to use this tool.
https://www.youtube.com/watch?v=uyNKIpNbdvA
Brand New Item
Add to Wishlist