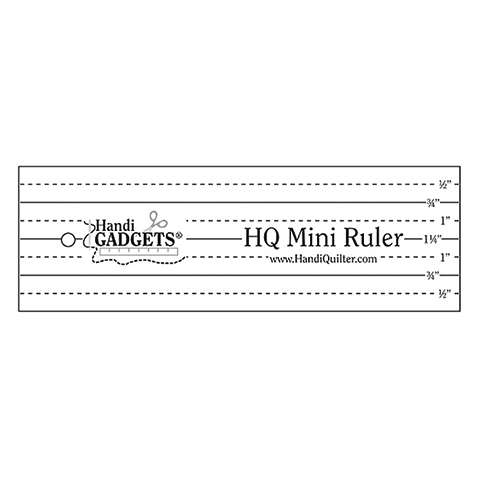 When I am cutting small things or drawing I don't always want a big unwieldy ruler. Let's face it - we need lots of different rulers for different tasks.

We need the big wide rulers for cutting strips but for small tasks we often just need a small straight edge. This one is particularly good for marking quilting lines.

Actual dimensions are 2" x 6"
Brand New Item
Stock Status: Order Now for Delivery In 3-6 weeks
Add to Wishlist