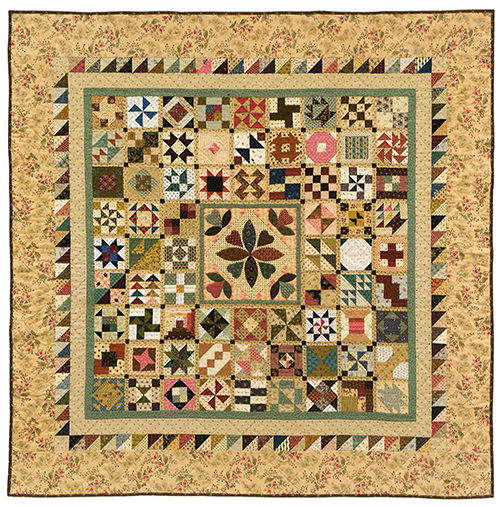 This quilt has 72 blocks! They are just 4.5" square, so not a kingsize.

You will be supplied with exactly 124 different fabrics, chosen by Ngaire and Gayle! 

You will choose your own borders and sashings. We can supply these of course upon request! - like what we have used. I am making it as we speak and 4.5" blocks sure make a careful exercise in piecing crucial. I have 36 blocks made so far. Pictured is a photo of the original quilt - our colours are not so different.

The cost includes the book, the 124 fabrics and it will be sent out and split up over nine months. We think this is a very affordable project.

If you already have this book - just let us know when you register in the special delivery instructions.

The cost will be $77 for the first month and then $27 per month for eight months, plus shipping.

The next round is due to start June/July 2021.

Actual dimensions are Finished Quilt 61.5" x 61.5"
Brand New Item
Stock Status: No Longer Available
Add to Wishlist
Back to search results