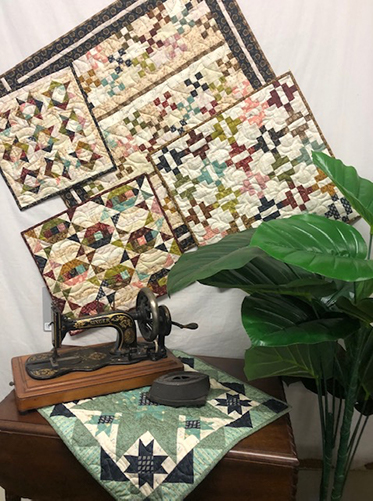 **Only one place left**

Gayle and Lesley have finished five of the small quilts for this block of the month project. Gayle has begun number six but there seems to be so much to do at the moment, she is hard-pressed to get to it.

Some of the quilts are as big as 30" x 30" and others as small as 15" x 18" but we have averaged out the price. For two of the larger quilts, we will give you two months to finish them. The fabrics you see here are the fabrics you will receive for each quilt as they have been taken out of stock. You can register now for the project.

We will begin March 2021 and the cost is $59.00 plus shipping per month for 10 months.
Brand New Item
Stock Status: No Longer Available
Add to Wishlist
Back to search results