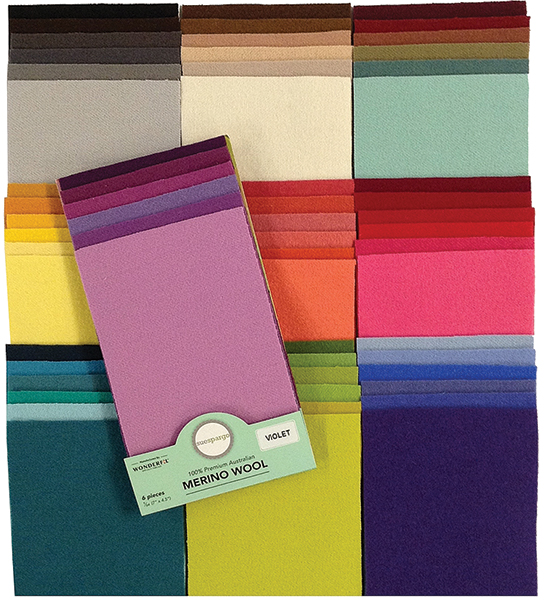 Sue Spargo's wools are much brighter than the duller country and primitive palette. They work very well for the wonderful designs in her books.

Each month you'll receive one Sue Spargo Wool Pack for NZ$25.00, plus postage. There are 10 different colour collections and each collection has six colours per pack. The wool pieces measure 4-1/2" x 7" each and these are 100% Superior Grade Virgin Australian Merino Wool.

Please Note: As this is a club you can opt out anytime but because we pre-order the wool for this club we require four weeks notice of cancellation.
Brand New Item
Add to Wishlist