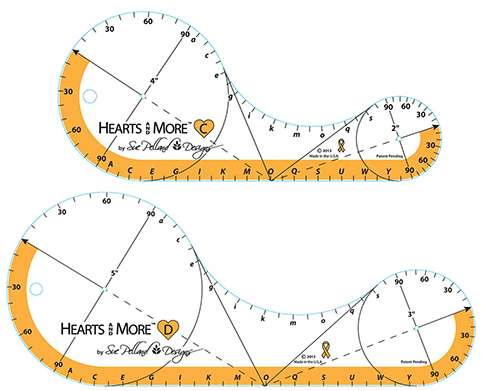 Hearts and More acrylic templates were developed to simplify cutting appliqué shapes eliminating the need for tracing and cutting with scissors. Use the templates to make straight edge and curved edge hearts, ovals, circles, teardrops, flowers and so much more!
The Hearts and More Large Set contains a 9" and 12" template. Each template has a small and large end so a variety of sizes can be made with each set.
A detailed instruction booklet is included with each set but let your imagination guide you to create new appliqué shapes.
Click here to visit YouTube to view a video demonstration.
Brand New Item
Add to Wishlist