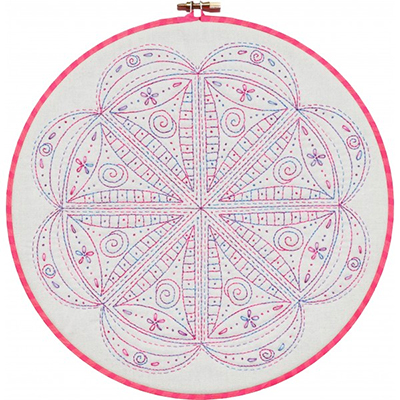 Modern designs to stitch or colour or both. Perfect for variegated threads in to embelish quilts, bags, or any craft. (includes 2 skeins of thread per Mandala) Will fit an embroidery hoop to frame and hang when finished. Printed onto Moda quilters cotton, stabiliser is also included. Also includes a paper pattern for you to trace a second one or colour in. Finished size is 9 3/4" round. Each month you will receive one Large Mandala in this series of 9 for $50.80.

Please note there are also 9 in the small Mandala series as well if you are interested.

Please Note: As this is a club you can opt out anytime but because we pre-order the Mandalas for this club we require four weeks notice of cancellation.

Actual dimensions are 10"
Brand New Item
Add to Wishlist