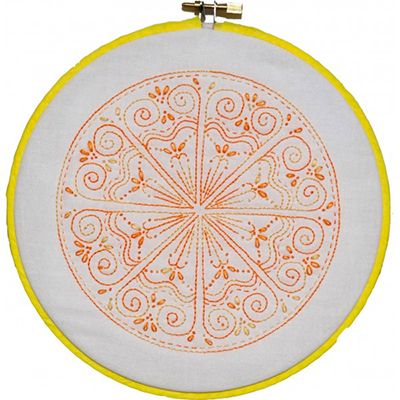 Modern designs to stitch or colour or both. Perfect for variegated threads to embelish quilts, bags, or any craft. (includes one skein of thread per Mandala) Will fit an embroidery hoop to frame and hang when finished. Printed onto Moda quilters cotton, stabiliser is also included. Also includes a paper pattern for you to trace a second one or colour in. Each month you will receive one small Mandala in this series of 9 for $25.50. Please note there are also 9 in the Large Mandala series as well if you are interested.

Please Note: As this is a club you can opt out anytime but because we pre-order the Mandalas for this club we require four weeks notice of cancellation.

Actual dimensions are 5.5"
Brand New Item
Add to Wishlist