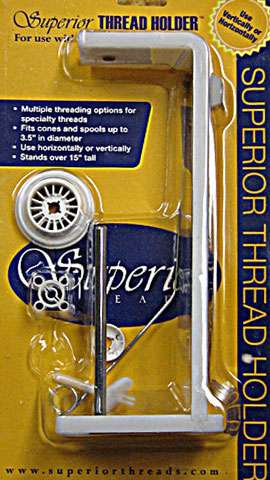 For use with both, spools and cones. Includes the following accessories:
Multiple threading options for specialty threads.
Fits cones and spools up to 3.5 inch in diameter.
Use horizontally or vertically - stands over 15 inch tall.
Sturdy yet lightweight and portable.
Accessories - small spool cap, large spool cap, cone adapter, & bobbin adapter.
Check this out on YouTube:
The Superior Thread Holder - An Innovative Notion for Thread Delivery by Superior Threads.
Brand New Item
Stock Status: Order Now for Delivery In 3-6 weeks
Add to Wishlist