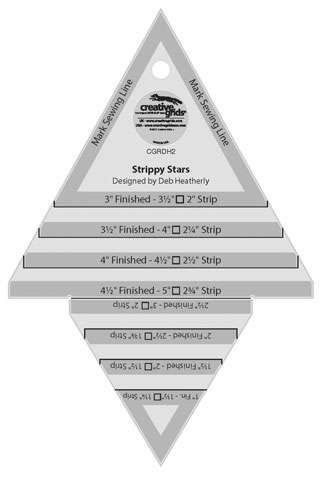 Quickly and easily make star point units in 8 sizes from squares and strips - the cutting requirements for each is printed right on the ruler!
Units "float" so you won't cut off the points when you sewing the blocks together.
The tool comes with fully illustrated step by step instructions or visit YouTube to view a video demonstration.
https://www.youtube.com/watch?v=2u5LnWBKfPc
Brand New Item
Stock Status: Order Now for Delivery In 3-6 weeks
Add to Wishlist
Related Products