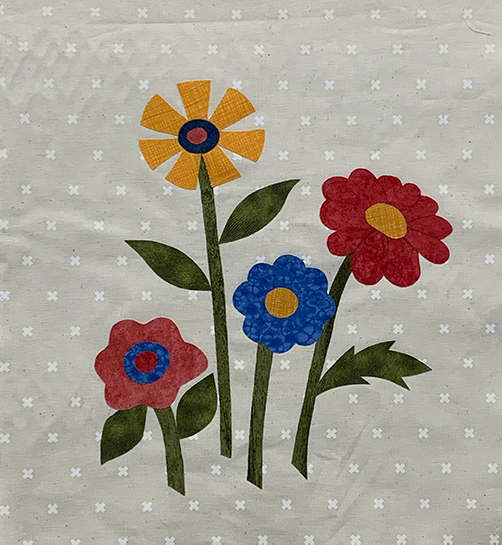 In this beginner machine appliqué class - you will learn how to trace and apply the appliqué shapes, to create your own sampler.

Lesley will teach you various techniques for setting your machine up to balance your stitching. You will also learn various techniques for stitching around all the different shapes.

A kit will be provided for you.

You will need your own machine.

The cost of this class is $61 and include your pattern and kit.

This class in on Wednesday 4th August, 2021. From 9:30am - 3:00pm.

Please note your registration is only guaranteed with full payment. In the event that you are not able to attend the class, a refund can only be given if a replacement can be found.
Brand New Item
Stock Status: No Longer Available
Add to Wishlist